Tis the season for pumpkin picking, and pumpkin carving, and pumpkin spice lattes, and pumpkin bread, and pumpkin freakin everything.  Well as a man and as a food blogger I was torn – I felt the need to have some sort of pumpkin recipe (by the way I love pumpkin so there are more recipes coming), but at the same time I wanted to keep true to my meat loving ways.
Once again, bacon makes it all better and more manly. (Yes women, you can probably trick your man into eating these if they're against your pumpkin obsessions).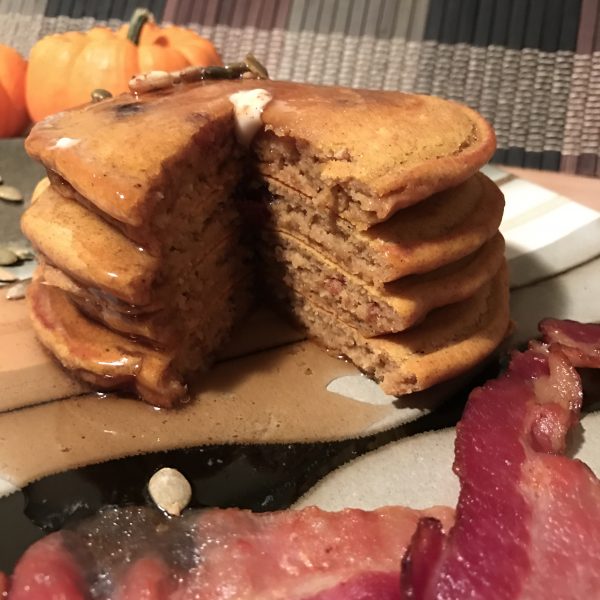 | | |
| --- | --- |
| | |
Start out by chopping up your bacon. Throw it in a pan on low-medium heat and cook until crispy

Drain oil and discard any fatty pieces

I'm not a fan of making too many dirty dishes or mixing dry ingredients here and wet ingredients there, just throw everything in one bowl and save yourself the trouble

Heat your grill to low-medium heat (somewhere between 250-300) and use a large ladle to scoop out your pancake batter

These cook slightly different than regular pancakes, so look for small bubbles and the edges hardening

Serve with all your favorites! A side of bacon, some pumpkin seeds, butter, maple syrup, whipped cream and pumpkin pie spice with cinnamon!